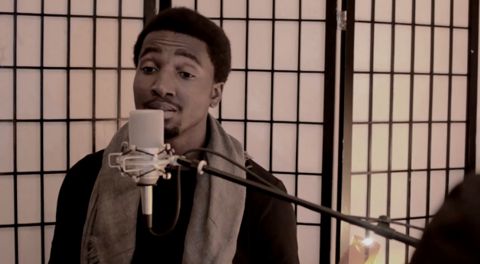 We've already seen a lot of names off the Top 40 spoilers for American Idol 2013, but David Oliver Willis might be my favorite so far. As an added bonus, David is not a returning singer from a previous season as this seems to be at least his first time making it this far through the process.
David Oliver Willis is a student at Florida Christian College out of Kissimmee, Florida studying to major in Music Ministry, according to his Blogger profile.
David's YouTube account has a few songs, half of which were uploaded in the past week, including a performance by his wife, Olivia Willis. Both are great singers, but since this profile is for David we'll just share a few of his songs below.
Video – David Oliver Willis performing "In The Silence"

Video – David Oliver Willis performing "This"