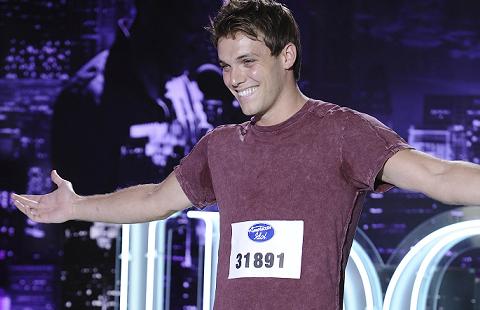 Heeeere's Johnny! Again. Johnny Keyser returns for American Idol 2013 after making to the Las Vegas rounds in the previous season. You may remember him as the guy who kept singing after his teammate collapsed on stage. Yeah, it was easy to see him cut after that. But here he is again to make another go at it and clearly it was worth the effort as he's made it as far as the Top 20 guys this time around if the spoilers are true.
Johnny is 24 years old and originally from Florida although he's now living in Nashville in pursuit of his musical dreams. In the past year since being cut from Idol he's released an EP entitled "From Where I Stand" with samples of those tracks on his website.
You can follow Johnny on both Twitter and Facebook where he seems to have a penchant for citing "Dumb and Dumber" so he earns points for that.
Check out a few performances of Johnny Keyser below and then get ready for his return to the American Idol stage.
Video – Johnny Keyser performs "Early Morning Rain"

Video – Johnny Keyser performs "From Where I Stand"

Source: YouTube