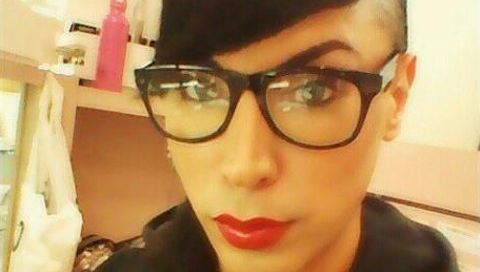 We've still got a few more names left on the American Idol Season 12 Top 40 spoilers list and today we're down to Joshua "Jada" Davila. Joshua's alternate name is Jada and that's because he's a transgender, according to the New York Post:
An eccentric, transgender singer is one of the show's top hopefuls this year — advancing past the show's famous boot camp, Hollywood Week, last week, on-set sources tell The Post.

And he has some "Idol" experience.

Before auditioning last summer, Josh Jada Davila was a semi-finalist in Chicago's "Windy City Gay Idol."

"Androgyny is everywhere we turn," Davila, a 26-year-old cosmetics salesperson, told an LGBT Web site in June. "We just don't see enough of it in the media. So, that's where I come in."
Davila had a performance posted on YouTube but it's since been removed. I wasn't able to watch Davila's performance, but according to discussions on VotefortheWorst, they were not impressed. He must have been doing something right though to get through Hollywood to become part of the American Idol 2013 Top 40.
Since Davila is from Chicago we should see him as part of the Chicago auditions on Thursday night (January 17, 2013). We'll know more then on just how far Davila could get on this season of Idol.