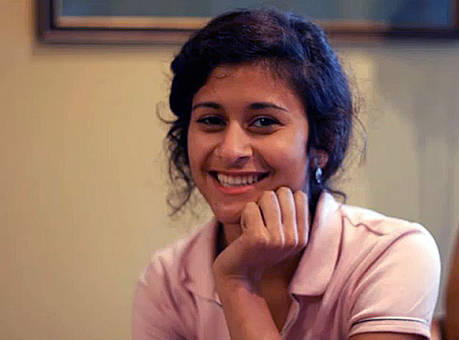 American Idol 2013 kicks off tonight but we're not quite finished with our closer look at the rumored Top 40 for Season 12. We're almost there and today we're stopping on Shubha Vedula.
There are no other American Idol records of Shubha so this would be her first time making it through the initial auditions. Shubha seems to be another strong female vocalist.  Actually, many of the girls this season seem to be pretty strong. Could this be the season that a girl finally takes the title once again? We'll see.
Below we've got a video of her singing Mariah Carey's "Hero." The sound isn't that great on the video, but it's enough to know that she has a pretty solid voice. She's doing runs and showing range. What do you think of Shubha? Does she have what it takes to be the next American Idol?
Be sure to check back tonight to see if Shubha or any of the other rumored Top 40 show up on tonight's episode of American Idol 2013.