We're now down to the American Idol Top 8 finalists for 2014! Did your favorite contestant make it through this week's elimination? We have the American Idol spoilers on who got voted off American Idol tonight from the Top 9 and which singers will be back next week.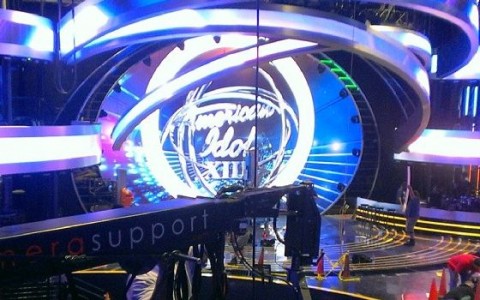 Going into the American Idol results show tonight, we predicted that the most likely finalist to end up on the bottom this week was Majesty Rose York. Although there were some good moments in her performance on Wednesday, it was one of the weakest of the night and she's been very inconsistent the past few weeks. If she did end up being the one who was voted off American Idol 2014 this week, we did not think the judges would save her.
Of course, it's always difficult to predict exactly what the American Idol voting results are going to be. We thought MK Nobilette would go home several weeks before she actually got eliminated. So we weren't sure exactly what would happen on American Idol tonight when the final votes were revealed. That's half the fun though, right?
Now the official results are in and we can announce which singers have made it all the way to the American Idol 2014 Top 8 finalists in our photo gallery below!
American Idol Season 13 Top 8 Contestants