American Idol 2014 finalist Rochelle Majesty Rose York sometimes just goes by the name Majesty York, like on her ExploreTalent.com profile, or by Rochelle York, as on her Facebook page, or just by Majesty Rose. The teacher who looks like a teenager decided to audition as Majesty for American Idol, which suits since her voice is certainly regal and she earned the 'crown' achievement of making it to the season 13 Top 9!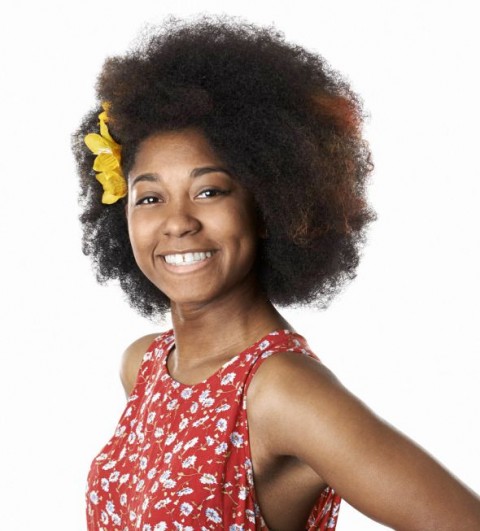 Facebook | Twitter | YouTube | Fan Page | Idol Fan Page
Majesty Rose American Idol Performances
Season 13 Audition:
Road to Hollywood:
Hollywood Week Solo:
Hollywood Week Solo 2:
Hollywood Week Final Judgement:
Top 31 This Is Real Profile:
Semifinals Rush Week
Top 13 Interview:
Top 13 Performance:
Top 12 Performance:
Top 11 Audition For Majesty Rose York:
Top 11 Performance:
Top 10 Performance:
Top 9 Finalist Diaries:
Top 9 Performance:
Top 9 Results Sing For the Save:
Majesty Rose American Idol Journey:
Majesty Rose York Background
Majesty York, who is 21 and from Goldsboro, NC (thank you reader Jamie!), has a gift for singing beautiful music, as you can hear in the video below.
From her Facebook profile, we do know that Majesty loves Messianic music and is a member of "I've Been AWAKENED," which is described as a group for those who will "never see the world the same way because of a real encounter with Jesus Christ."
Faith is obviously important to Majesty, who has a lot of other Christianity-based likes on her Facebook page and has several video clips of herself performing gospel and praise music.
Majesty is also a sports fan, who likes Ray Allen and the Boston Celtics. Her other interests include Philly Cheesesteaks, Bright Nail Polish, Butterbread, and oddly, Asians. Yes, she just has "Asians" listed as one of her "Interests." Strange,  but there you go.
Watch and listen to more from Majesty on YouTube.