We believe the American Idol judges picked MK Nobilette for the 2014 Top 10 girls because of her fantastic voice. Unfortunately, we saw plenty of commentary this evening that she was chosen due to the "gay" thing and all the press she's gotten for coming out.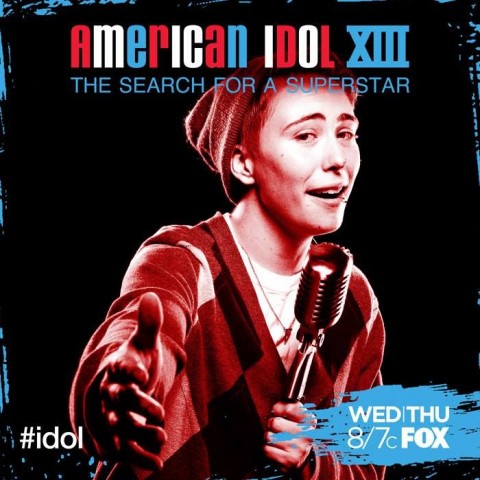 MK Nobilette may indeed be an out lesbian, but we think she also happens to have a great voice. While we don't think she had the best performance of the night, we certainly think she is in the top five of the evening. Especially if you consider some of the big disappointments of the night, like Kristen O'Connor, Marrialle Sellars, and Bria Anai Johnson.
MK Nobilette sings "All of Me" by John Legend
Text 9 to 83676
Call 1-855-4-IDOL-09 (1-855-443-6509)
Will you be voting for MK Nobilette to go to the American Idol season 13 Top 13 finals? Tel us in the comments section below!
>> More: MK Nobilette American Idol 2014 Top 20 Contestant Profile