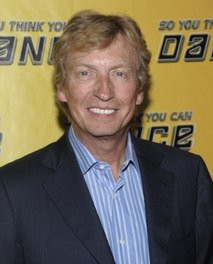 American Idol 2011 may have lost its Simon, but its gained a Nigel Lythgoe. Lythgoe, former producer of Idol, has returned to regain his role in the Idol think-tank told AP about why he wanted to return to the show he left behind:
"Since we launched the original 'Pop Idol' in England, I've remained close with Simon Fuller," Lythgoe said. "'American Idol' became a juggernaut of epic proportions, but to me it was always like home. I am elated and honored to be rejoining childhood friend and fellow executive producer Ken Warwick, and look forward to creating more magic."
Creating more magic? I'm guessing it's more like "creating more cash!" Lythgoe's return to American Idol 2010 could definitely be a big help as the show still struggles to lock down its judges for the season. Rumor has it that Steven Tyler is no longer in the running. Could Harry Connick, Jr. be back on the short list? I'm still thinking Bret Michaels, but maybe that's just me.