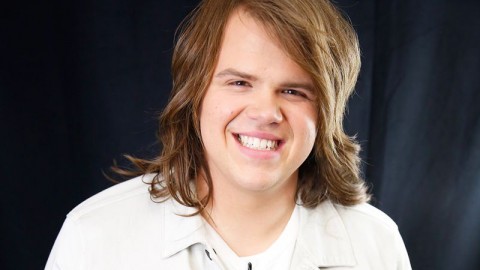 There might be something in the water in North Carolina because American Idol 2014 champion Caleb Johnson's win makes that three for Tar Heel State.
Caleb joins Season 3 winner Fantasia Barrino and Season 10 champion Scotty McCreery as Idol winners, making North Carolina the winningest state when it comes to American Idol. Alabama is second with two winners, Season 4's Taylor Hicks and Season 2's Rueben Studdard.
North Carolina is also home to Idol finalists Clay Aiken, Chris Daughtry and Kellie Pickler.
And overall, the south truly dominates among the winners. Out of 13 winners, only three aren't from a southern state.
American Idol winners by State
Season 1: Kelly Clarkson, Texas
Season 2: Rueben Studdard, Alabama
Season 3: Fantasia Barrino, North Carolina
Season 4: Carrie Underwood, Oklahoma
Season 5: Taylor Hicks, Alabama
Season 6: Jordin Sparks, Arizona
Season 7: David Cook: Missouri
Season 8: Kris Allen, Arkansas
Season 9: Lee DeWyze, Illinois
Season 10: Scotty McCreery: North Carolina
Season 11: Phillip Phillips, Georgia
Season 12: Candice Glover, South Carolina
Season 13: Caleb Johnson, North Carolina