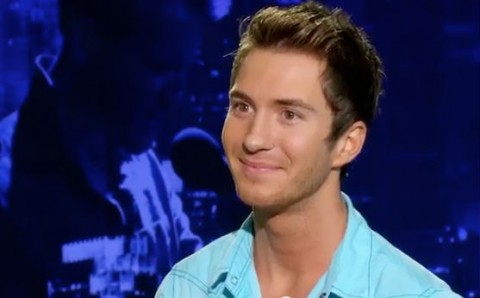 Paul Jolley is answering his calling in life, he said during his American Idol 2013 audition last night in Baton Rouge.
His version of "I Won't Let Go" by Rascal Flatts impressed the judges and there's already some buzz on the internet about the guy. That's because he's a good-looking guy and the teen girl fan base is still going strong. But you know, as long as the guys have some talent, I'm OK with the teens throwing their votes this way. I think Paul has a great sound and if's the next WGWG to win Idol, so be it.
Below we've got his audition video. Let's take another look and listen to his version of "I Won't Let Go." What do you think, does Paul have what it takes to be the next American Idol? According to the Top 40 spoilers, he might be well on his way.