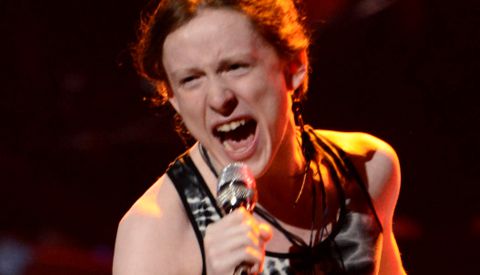 Well let's just get this one over with. Last night on American Idol 2013 we saw Charlie Askew transform himself into something unrecognizable to fans, deliver a weak performance, and then react poorly to expectantly harsh criticism from the judges.
When you're one show away from making it to the Top 10, the tour, and only a 10% chance of being eliminated that is not the time to have an introspective explosion on the national stage. Half of the American Idol singers from this week are going home and I'm pretty sure Charlie is going to be one of them now.
Maybe I'll be surprised by America's votes and they'll take pity on the guy who went to a dark place, "got angry," striped down, and then cried after his performance, but with so much great talent on the American Idol 2013 stage I'm not sure how much room there is for that much pity.