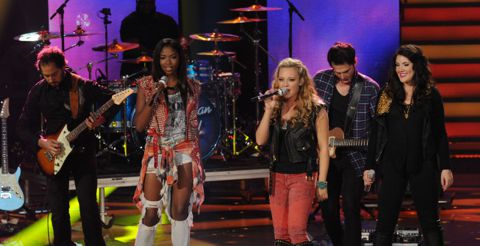 Wednesday night's performances on American Idol 2013 featured an exciting theme that promised big results. Rock 'n Roll is a big opportunity for these remaining seven finalists, but it was up to them to deliver.
Our recap of last night's show says the Idol Hopefuls did just that with their individual performances, well, for the most part at least.
FOX has released a quick recap video featuring the Finalists performances as part of the "Classic Rock" show. If you missed any of their songs then this is your chance to get caught up quickly and see what happened.
American Idol 2013 Top 7 – Video Recap:
Once you've seen them all be sure to vote in our "who was the best?" poll and share your thoughts on why your favorite deserves to move on to next week's competition.
We're getting closer to finding out who will win American Idol 2013 so don't give up voting yet!