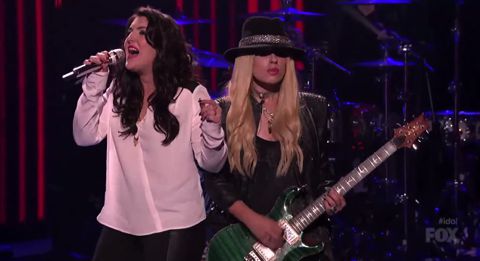 Now this is some Rock music! Kree Harrison didn't let us down last night on American Idol while we had high expectations for her this week with "Classic Rock" as the Top 7 theme. Taking on Janis Joplin's "Piece Of My Heart" is a huge task and Kree was clearly up to the challenge.
Harrison currently sits in second place in our poll with 20% of the vote at the time of publishing which means she should definitely be safe tonight when the lights are dimmed and the American Idol results are revealed.
If you missed her performance then definitely be sure to watch it here in the video below. It was a great delivery of a great song. Branden ranked her right near the top of the list last night. What did you think? Should Kree be worried about who will be voted off American Idol tonight? Share your thoughts below!
Kree Harrison – "Piece Of My Heart" Video
We'll see you back here tonight for our live results reveal.