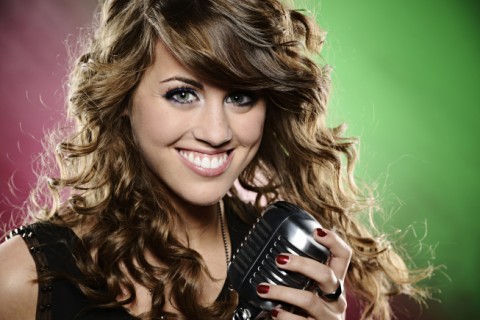 The American Idol 2013 Top 7 are hitting the stage tonight and they're taking on rock n' roll songs. And ballads are out of the question this week! Oh yes, bring it on!
As usual, I'll be reviewing each performance and assuaging the letter grade I think each one deserves. Be sure to follow along and do your own grading in our comments section below! The more opinions the better.
The American Idol 2013 Top 7 Performances 
Burnell Taylor, You Give Love A Bad Name. OK, this wasn't as weird as I thought it was going to be. This is about 1,000 miles outside of his comfort zone, so with that in mind, I think it was great performance. I don't want to listen to it on my phone or anything, but It was a solid performance. Grade: B+
Oh no. Angie and Lazaro are doing Queen. You don't want me to review this. Because I will be incredibly mean. Wait, this is too horrible that I can't ignore it. F F F F F F F- HORRIBLE.
Kree Harrison, Piece Of My Heart. Kree's pretty awesome. That's all there is to it. Her version of the Janis Joplin hit was the right mixture of country and rock and awesome. She got a little winded at the end, but whatever, she's good. Grade: A-
Janelle Arthur, You May Be Right. I could think of about 1,000 artists and songs for Janelle to do, but this song or Billy Joel in general was not one of them. What a cheesy song choice. The performance was just OK, too. It wasn't bad vocally or anything; It just wasn't special. Kree continues to outshine her. Grade: B
Lazaro Arbos, We Are The Champions. Hey, Lazaro, have you ever heard THIS song? The best thing I can say about this is he didn't forget the lyrics. Grade: D+
Candice Glover, I Can't Get No (Satisfaction).  Candice rocked it like always. And you don't get anymore rock and roll that the Rolling Stones. The arrangement was a little weird, but Candice handled it very well.  Actually, it's the best performance so far. Grade: A
Amber Holcomb, What About Love. It's rock week and you pick a Heart song from the 80s? Why not something from the real Heart ROCK era? Urgh. Her performance  was pretty solid. Nothing to jump and down over, but pretty great. Grade: B+
Angie Miller, Bring Me To Life. I was not sure how this was going to be. I was glad to see her back at the piano, for sure. But her doing an Evanescence song? I was worried. But it was pretty awesome. She could have rocked it just a bit more, but it was still one of the most entertaining of the night. Grade: A+
What did you think of the performances tonight? Who were your favorites?