Tonight on American Idol 2015 the final solo performances of Hollywood Week will be performed as the few remaining Hopefuls will face one last round of cuts to reveal the Season 14's Top 48 contestants.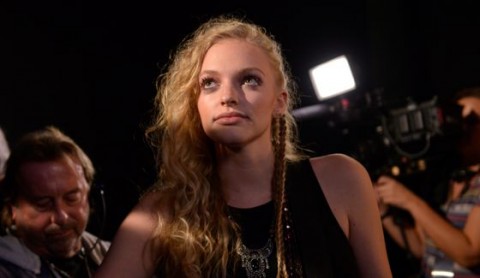 With the close of the Group Rounds last night on Idol the only thing left is for the Judges to meet with the singers left in the competition and give them another chance to prove why they should move on.
Only the very best of the season's talent has made it this far on American Idol 2015 so now is the time for them to shine and prove their worth. Which contestants are you most excited to see shine on the Orpheum Theatre stage one more time?
We'll be back here tonight with our live coverage starting at 8PM ET where we'll have updates and results with performance videos throughout the show. Be sure to join us then and find us on Facebook, Twitter, and get our Email Updates so you never miss another American Idol event!
Loren Lott performs her solo in Hollywood Week: