Tonight on American Idol 2016 big results away and critical performances are in store for the last pretaped show of the season airs with the Top 14 contestants awaiting their Top 10 fate.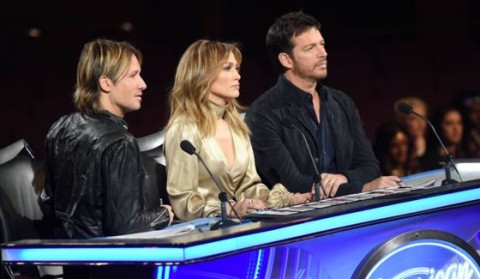 Everything we're awaiting tonight was filmed in Hollywood on Tuesday afternoon which means yes, we have all the spoilers and all the results you're going to see during Wednesday's episode. Can't wait? Check out all our Idol spoilers to find out who was sent home tonight on American Idol 2016.
Now even with the leaked results you're going to want to stick around watch tonight's show at 8/7c for good reason. Voting starts tonight! Yes, after all the wait we're ready to deliver our own verdicts.
Judges are set to make four initial picks and set them aside with a guaranteed spot in the Top 10. The other six seats will be voted on by you from the remaining ten contestants so they'll each be singing to impress you, America.
Once the show is over the American Idol voting begins and you'll want to be busy on the phone and online. We'll have all the official voting details shortly. Then the results will be revealed tomorrow night as part of the Thursday two hour show with even more performing and viewer voting. It's going to be a busy stretch around here!
Join us back here at 8PM ET for our live recap and results reporting as the American Idol 2016 season speeds toward its series finale in early April. Find us on Facebook, Twitter, and by Email Updates for even more coverage.