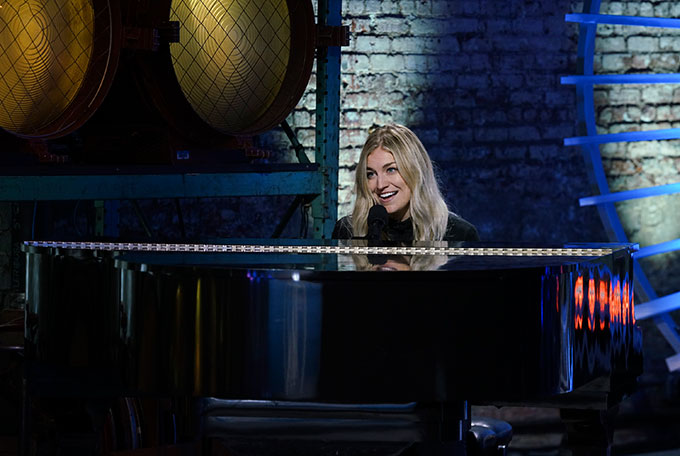 American Idol 2019 auditions continued Sunday night as a new batch of hopefuls performed for the judges. Some of them even left the judges in tears.
Here are the standouts from Round 4 of the American Idol 2019 auditions.
Jacob Moran, 24, Dansville, Michigan. "Into You." This was a pretty solid audition, but it felt to me like he worked on one song and was able to sing it well. I want to hear him sing something else before I really make my decision on him. Not that my thoughts matter. The judges gave him a pass to Hollywood.
Alyssa Raghu, 16, Orlando, Florida. "Dive." That was a pretty good audition. I think you can really tell she improved from last season. The judges were happy to see her so she got an easy three yeses to Hollywood Week.
Colby Swift, 19, Midfield, Texas. "Cast No Stones." He doesn't have a very welcoming presence, but his voice has this sadness to it that is very intriguing. It's definitely a unique sound. I think he's got something (I wrote this before Katy said it by the way). Do the judges? They know he needs some work, but they don't want him to go so he's off to Hollywood!
Evelyn Cormier, 19, Clairmont, New Hampshire. "Wicked Games." Just sing naturally, people. WHY do we always have to have these gimmicky singers? I hate that fake, force sound. I'm not going to even critique this one. But she got a golden ticket so I'm in for some more annoying performances from her.
Ashley Hess, 27, Nashville. "Don't Know Why." Now that's a natural voice. It has its own inflections and dips and high points and not forced at all. So she's the kind of singer I'm about, not that last audition. She gets three VERY well-deserved yeses and is off to Hollywood.
Gaba, 19, Los Angeles. "All I Ask." This was very musical theater, but she's got a really good voice and a good range. But again, it's not quite American Idol in my opinion, but Broadway for sure. The judges loved her so she's on to the next round!
Peach Martine, 16, Miami Beach, Florida. "Zombie." They spent an awful lot of time on this girl, who I think is just an over-achiever who thinks she should be on American Idol. I, however, do not. And I think Katy is right, she's definitely a robot. The judges give her a reluctant pass to Hollywood.
Katie Belle, 19, Atlanta. "Golden Slumbers." I'm not sure what to make of her. I didn't like her who Bravo TV/ Real Housewives/Kardashians persona but her voice was actually interesting. I don't think she'd ever do that well on American Idol, but she's interesting. And she's off to Hollywood!
Lauren Engle, 27, Redlands, CA. "Compass." What a sweet woman and sweet voice. Her story really touched me and her audition touched me even more. She's a definite storyteller and has a good presence. I was happy the judges gave her a pass to Hollywood.
What did you think of the latest round of American Idol auditions?