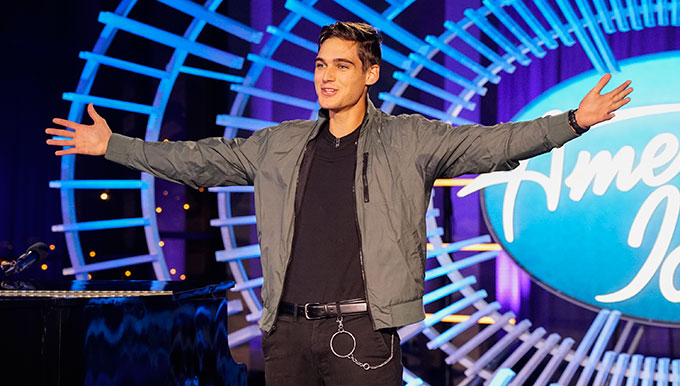 The American Idol 2019 auditions will come to an end tonight as the judges are set to hear the final batch of Idol hopefuls before we move on to Hollywood Week!
Luke Bryan, Katy Perry and Lionel Richie will give out their remaining golden tickets during the two-hour auditions from 8-10 PM on ABC.
This episode will feature a surprise audition that no one saw coming, a reunion for judge Luke Bryan and an incredible story of defying the odds. — ABC
We also have some spoilers to reveal to you as well. Here are some of the contestants that you'll be seeing take to the American Idol audition stage tonight: Ryan Hammond, Jackson Gillies, Nick Merico, Jade Flores, and Christiann Padvan.
Be sure to check back here tonight following the episode for our full recap of the final Idol auditions this season. And if you missed last night's episode, you can also check out our recap for that: American Idol 2019 Round 4 Audition Recap
Also, if you are interested on getting a look at who makes it past Hollywood Week and even the Top 24 rounds, then be sure to check out our American Idol 2019 Top 14 spoilers!
What are you thinking of the American Idol season so far? Do you have an favorites? We will see you back here tonight and again next week as we kick off our Hollywood Week coverage!