The training wheels are off, you could say of the American Idol 2014 landscape now that the Judges Save is gone and done. One false step from here on out and it's game over for these Top 8 finalists.
*UPDATE* – Watch the American Idol Top 8 performances in our full recap of Wednesday night's show!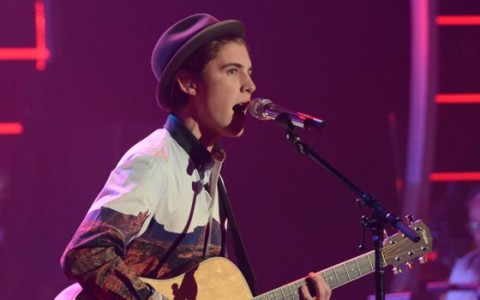 Last week the Judges' decision to use their one and only Save on Sam Woolf was a bit of a surprise, but not completely. He fits the WGWG profile which is very popular on American Idol, but this was also his second consecutive trip to the Bottom 3 something that shouldn't have happened if the previous week's results were a fluke for Sam.
All the same the decision of who goes and who stays on Season 13 is now completely up to the viewers and their votes. The Judges no longer have their say on Thursday night to override the popular decision which means your votes are going to be more important than ever. Which ever Top 8 contestant receives the fewest votes tonight will be eliminated on Thursday's results show.
As for what could happen next, I truly wouldn't be surprised to see Sam head out the door this week given his multiple trips to the danger zone and one vote-out already. Though the use of the Save could rally his supporters enough to keep him going a little longer.
If it's not Sam then we'll have to hope there isn't a "shocker" results show. The Judges would have had two more weeks to use their Save if it hadn't been put in to use this past week.
We're expecting this to mean an even higher level of competition and performance as the finalists have their back against the wall and will need to give it their all.
No more second chances, American Idol finalists! Give us your best tonight and we'll give you our votes!