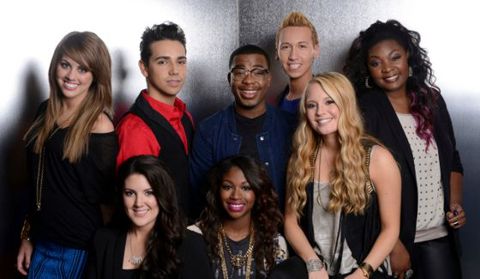 On Wednesday night's two hour long episode, contestant's will compete for the remaining top 7 spots by performing a song from the Motown era.
Last week, Jimmy Iovine was less than thrilled with the contestant's unfamiliarity with the Lennon/McCartney songbook. He said it "didn't sit well with him". This coming weeks' genre should prove much more familiar considering Motown has produced over 100 #1 hits that have spanned 50 plus years. Songs that have been covered countless times by all manner of contemporary artists.
Motown offers an amazing range of choices so there is no acceptable excuse for why every contestant shouldn't be able to deliver an outstanding performance.
Purists believe that the best of what Motown has to offer was produced during the heyday of the "Motown Era" which spans the period of 1960 to 1972 when the company was still based in the Motor City. The company then moved to L.A. and continued to turn out hit records, but many would argue the change of venue produced a very different sound.
Many of Motown Records' #1 hits came from artists such as Smokey Robinson. Diana Ross and the Supremes, The Temptations, Thelma Houston, Stevie Wonder and of course The Jackson 5.
Ballads and dance tunes and everything in between, this should be a week of memorable performances.
What's your favorite Motown song and who do you think can deliver it on the Idol stage this Wednesday?