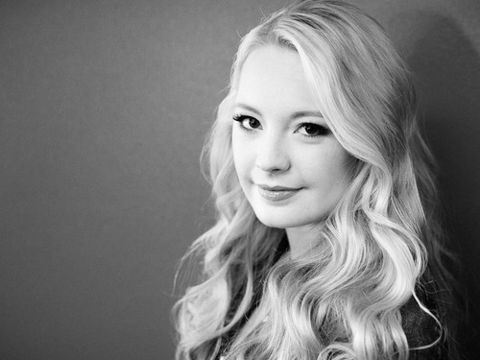 The American Idol 2013 Top 8 will be tackling songs of Motown this week and like every week, we're tossing out some song ideas that we think would be cool for the contestants to sing based on the theme.
What Should The American Idol 2013 Top 8 Sing This Week?
Lazaro Arbos, "You Really Got A Hold On Me." As we learned last week, Lazaro doesn't do so well with songs he doesn't love. So let's hope he loves something from Motown week. I think he could do well with Smoky Robinson's "You Really Got A Hold On Me."
Janelle Arthur, "I Want You Back." It's definitely time for Janelle to speed things up. I think her doing a twangy version of The Jackson 5's "I Want You Back" could be pretty awesome.
Candice Glover, "Superstition." After last week's edgy rock performance, I'd love to hear Candice break out some funk with this Stevie Wonder classic. I think she could have a moment with this one. I'm afraid she's going to want to slow it down this week, but I'm not ready for her to slow it down!
Kree Harrison, "Reach Out I'll Be There." I'm picking this because I love the song and I love Kree's voice and I think she could really make it work more than anyone else this season. I'd love to hear her take on this song.
Amber Holcomb, "You Keep Me  Hanging On." I think Amber needs to go upbeat and this could be the song for her to do just that. It definitely needs to be modernized, so the arrangement would be very important. She also needs to do something big this week to pull herself out of the bottom three.
Angie Miller, "I'll Be There." I think she could really impress some people with this song. I think she should do a Jackson 5 version over the Mariah Carey version (for obvious reasons), but moreover, I think she should do the Angie Miller version. She could strip the song down and just give to us from her and her piano.
Burnell Talyor, "The Tears of A Clown." I can't believe I'm picking this song for anyone because I'm pretty sure I've avoided it every other season they've done Motown. I'm not a huge fan of this song, but for some reason I can really imagine Burnell pulling it off and pulling it off well.
Devin Velez, "How Sweet It Is (To Be Loved By You)." It doesn't matter what the poor guy sings because he's going to be in the bottom and he's probably going home because that's how producers have calculated this season. So I think he should do a song he likes and can have fun with.
What would you like to hear the American Idol 2013 Top 8 sing this week?