Trent Harmon truly seems to be the darling of American Idol 2016. Every time he goes on stage, social media explodes with love for the young singer. We can easily see him making it to the finale, especially if he keeps giving awesome performances like he did on Thursday night. Not only was his duet with La'Porsha Renae probably the best duo of the night, but his solo rendition of "Stand By Me" by Ben E. King was truly delightful.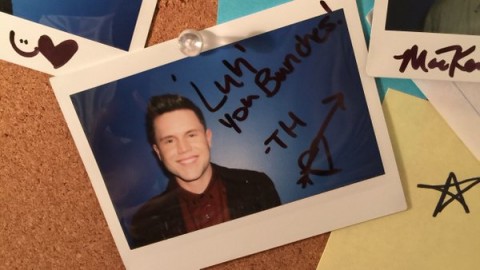 Even though we're a bit tired of hearing the same songs over and over again on these reality TV show competitions, we didn't mind so much when Trent Harmon performed this classic tune. He just did such an excellent job with it, we couldn't help but love it! The American Idol judges seemed equally as smitten. Keith Urban praised Trent for how far he's come during his journey on the show. Jennifer Lopez loved the performance, but did say she would like to see more of his singer/songwriter vibe. However, he did give her goosies! Harry Connick Jr. also dug the performance, but did give Trent a bit of advice to watch his rhythm.

Check out Trent's awesome duet with La'Porsha Renae below.
After that incredible performance, there's no doubt we'll see @laporsharenae and @TrentWHarmon again! #IdolDuetshttps://t.co/Yzz6YEvP3F

— American Idol (@AmericanIdol) March 11, 2016
What did you think about Trent Harmon this week on American Idol 2016? Don't forget to cast your American Idol vote for who will make it to the next round!