Honestly, it was a little surprising that Tristan McIntosh made it into the American Idol Top 6 without being saved by the judges. She hasn't been ranked that highly by the fans, and her support seems to have been waning the part few weeks. However, she does seem to be a favorite of mentor Scott Borchetta, so he has been working very hard to make sure she doesn't fall by the wayside.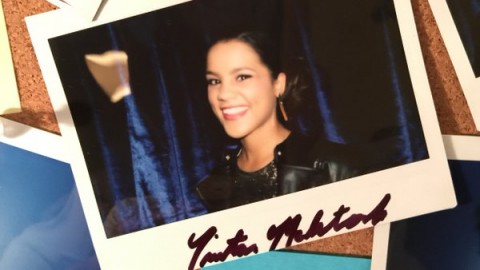 Will Tristan McIntosh survive another cut next week? Well, doing a song she's very comfortable with and been performing for years, "A Broken Wing," by Martina McBride, might help her with that. The American Idol judges seemed to respond well to the choice, even if it wasn't a perfect rendition. Jennifer Lopez thought the country song was great for her voice. Harry Connick Jr. felt Tristan gave a lot of emotion in the performance and she did a good job. Keith Urban also thought it was a beautiful song choice for Tristan.
Watch Tristan McIntosh's duet with Lee Jean Jr. below!
We don't wanna close our eyes and miss this incredible performance from @tristanmcintosh and @LeeJeanJr! #IdolDuetshttps://t.co/sgMNLNg1vl

— American Idol (@AmericanIdol) March 11, 2016
What did you think about Tristan McIntosh this week on American Idol 2016?  Don't forget to cast your American Idol vote for who will make it to the next round!