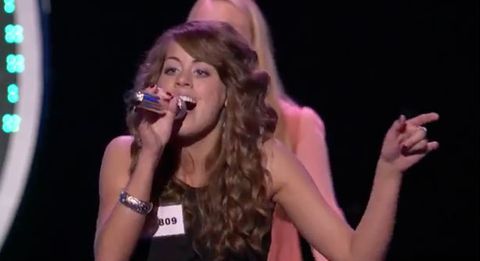 Hollywood Week might be over on American Idol 2013 but a lot has happened there over the past two weeks. If you missed Thursday night's solo episode then you need to get caught up quickly as we prepare to head to Las Vegas next week.
To get you up to speed on everything from the previous episode we've got Idol's 5-minute recap video below featuring the big highlights from the toughest round of eliminations that we've seen so far this season. Many fans were discouraged to see their favorites cut while seemingly odd choices like Zoanette Johnson persevere in the competition, but as we've seen in most seasons there's always plenty of elimination fodder brought along for the ride.
There were many standout performers who didn't get eliminated though, including Angela Miller with her incredible performance of "Set Me Free," an original song by the American Idol 2013 Hopeful. Other ladies like Kree Harrison and Candice Glover give strong credence to the hope that we may finally see a girl win American Idol after so many years.
We'll see you on Wednesday and Thursday next week for the first step in to Las Vegas as part of the two-week trip to Sin City for American Idol 2013. You can check the American Idol schedule for all the upcoming episodes. In the meantime, take one more look back at the girls' solo performances from Thursday night.