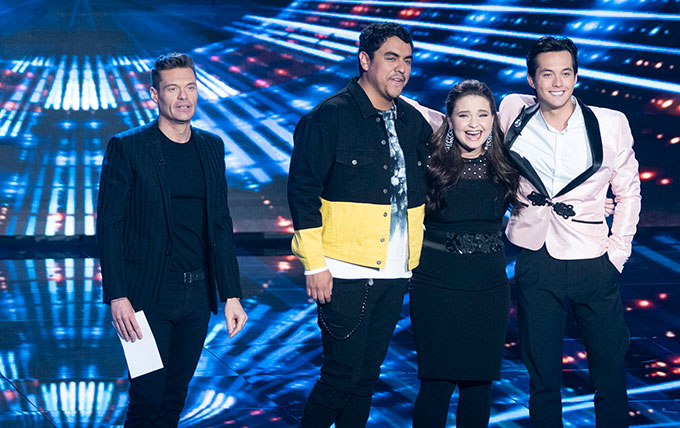 Earlier this week we asked you who should win American Idol 2019. And those results are now in.
A lot of people voted, and for the first day or so, Laine Hardy was running away with the lead. But as the week went on, Madison VanDenberg slowly crept up to narrow the game. Laine is still in the lead, but the gap is so close now that anything is possible. If we went off the results alone, then Laine Hardy is poised to win the second season of American Idol on ABC, or American Idol 17 for purists.
As of now, here are the poll results:
Laine Hardy 45.45% 
Madison VanDenberg 34.92%
Alejandro Aranda 19.63%
That's not a runaway win for Laine. He has been the clear frontrunner for basically all of the season, but Madison has a lot of fans who seem to really be voting. I'm not sure finale performances will matter at this point, but if Madison pulls in some new voters come Sunday night, she could beat Laine. I do think it's safe to say that maybe Alejandro Aranda won't be winning American Idol and will likely go home in third place. But then again, maybe the people voting for Alejandro just aren't online. Again, anything is possible.
I think if I were to bet on the winner of America Idol 2019, I'd still put my money on Laine. He has been consistent and he's very marketable and the core voters of this show relate to him (American Idol voters love a southern boy with a guitar).
At any rate, we are only days away from knowing who wins American Idol. So be sure to join us here on Sunday night as we deliver our live recap of the season finale. Who are you rooting for to win? Are you Team Laine, Team Madison or Team Alejandro?