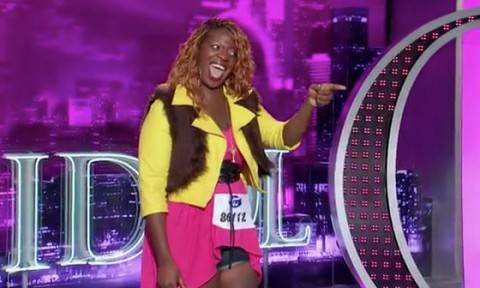 People are having mixed reactions over American Idol 2013 contender Zoanette Johnson's Oklahoma City auction from last night.
Personally, I thought it was hilarious. I've watched it three times now (all work-related of course). But not everyone agrees with the judges sending her to Hollywood.
While her audition wasn't exactly Hollywood-week worthy, I think there's more to her than we heard. You can tell she knows how to sing. She just needs to dial it down and take it seriously. And if not, then she will definitely make Hollywood Week WAY more interesting than it already is.
We've got Zoanette's audition below. Let's take another look and listen to her version of "The Star-Spangled Banner." Which side of the fence are you on with Zoanette? Oh, and for those who doubt her, you might be changing your opinion during Hollywood Week, because she might just make it into the Top 40.