Alex Preston is pressing ahead on American Idol 13 after successfully navigating the first several rounds of Hollywood Week, but how will he hold up at the final solo performance?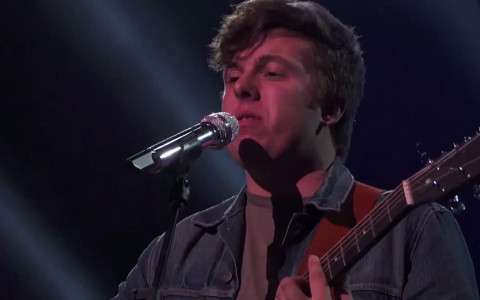 From the first time we saw him Alex Preston has impressed us with his talent and originality. Now he's down to the wire on making it through to the live shows and competing for your votes. The only thing left in his way is the last round featuring a solo performance. If he impresses the judges then he'll survive The Green Mile and we'll see more of him next week.
Alex will be performing "Fairy Tales," one of his original songs, though American Idol has it titled "This Is A Fairy Tale." Want to know if it's enough to keep him in the running to become the winner of American Idol 13? Check our Top 31 spoilers list for more details.
Alex Preston – Fairy Tales – American Idol 13
click images to see full-size view