One of Alex Preston's most standout performances all season was his unique take on "Story of My Life" by One Direction back in the Top 10. He was highly praised for the song and was even briefly bumped up as a favorite to win in the American Idol betting odds.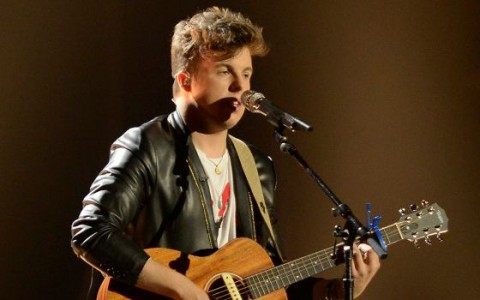 With all that in mind, it was probably a very wise decision for his hometown of Mt. Vernon, New Hampshire to choose this song for him to reprise in the Top 3. Honestly, we probably would have made the same choice if it had been up to us. Not only was it one of Alex's best performances of the season, it also gave him a bump in the votes from appreciative One Direction fans!
We don't know if pulling out the song again will grab him enough votes to make it to the American Idol finale next week, but we're glad he got the chance to show this one off again tonight. If anyone should win just based on pure skill, artistry, and creativity — it's Alex Preston. Unfortunately, sometimes just having the most talent doesn't always mean you win. You have to have the showmanship to go with it.
Don't forget to get your votes in tonight for Alex if he is your favorite to win season 13!
Vote for Alex Preston:
Text 9 to 83676
Call 1-855-4-IDOL-09 (1-855-443-6509)
SuperVote online at AmericanIdol.com or via app
>> Watch all of the American Idol Top 3 performances in our recap from tonight's show!