Jena Irene Ascuitto blew everyone away with her rendition of "Creep" by Radiohead in in the American Idol season 13 Top 7. So we were not surprised at all when her hometown of Farmington Hills, MI chose this song for her to sing again on the Top 3 American Idol performances show.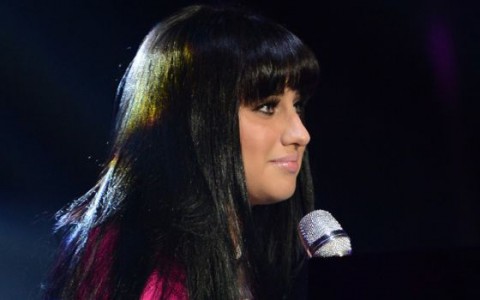 Of all of Jena Irene's American Idol 2014 performances, we have to say her version of "Creep" was one of the best songs of the season.
Jena Irene back behind the piano is a dangerous thing for her rivals Caleb Johnson and Alex Preston. Nowhere does Jena look more confident, and connect more with the audience, than when she has her hands on the keys.
Don't forget to get your votes in tonight for Jena if she is your favorite to win season 13!
Vote for Jena Irene:
Text 8 to 83676
Call 1-855-4-IDOL-08 (1-855-443-6508)
SuperVote online at AmericanIdol.com or via app
>> Watch all of the American Idol Top 3 performances in our recap from tonight's show!