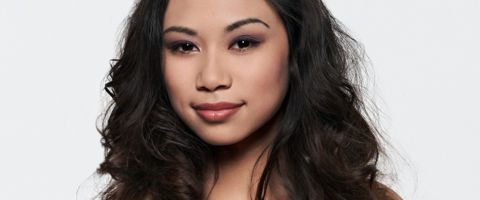 The American Idol 2012 audience and judges weren't the only ones shocked by this week's voting results. American Idol hopeful Jessica Sanchez found herself completely blindsided by the outcome when Ryan Seacrest revealed that not only was she in the Bottom 3, but she'd also be forced to sing for her life.
After Wednesday night's performance show Jessica Sanchez spoke with Zap2It and told them, "I feel good! The reason I wanted to do that song is because I love the artist, and I don't think she gets recognized enough. I love the song ["Stuttering'], so I'm glad [the judges] all loved it too." Judge Steven Tyler blamed Jessica's near-fatal elimination on her song selection while Randy Jackson later said voter complacency was the culprit in her Thursday night shocker.
Use of the Judges' Save on Thursday night's American Idol 2012 episode wasn't a surprise to anyone watching, but it was a first for Idol history. Jessica Sanchez was the first female Idol Hopeful to receive the Save and get a second chance in the competition. All previous recipients had been male, as Idol points out. And perhaps most interesting is that former Idol Hopeful Jennifer Hudson has been the guest performer on four of the five times the Save was put in to play.
Do you think the judges made the right move in saving Jessica Sanchez? Was it just a voting fluke like Randy suggests or is Jessica in more danger than he suspects? We'll know soon enough when the American Idol 2012 Top 7 returns!