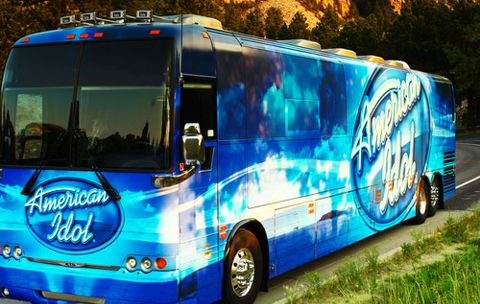 We've been to New York and we've been to Chicago. Next, American Idol 2013 will take us to Charlotte and then on to Baton Rouge for a new round of auditions as the judges panel hunts down the best talent around.
According to the American Idol schedule we'll be seeing Charlotte's finest on Wednesday's two-hour audition show while Baton Rouge will be squeezed in to a one-hour episode.
We've already seen a lot of names off the Top 40 spoilers list become Golden Ticket holders so we can't wait to see who else makes the cut and is confirmed for a trip to Hollywood.
We're also anxious to see how the judges change as the season continues. While I was pleasantly surprised by the panel a large majority of you were not. Only 17% approved of the panel while 55% disapproved. Ouch. If you haven't cast your vote in that poll then do it now.