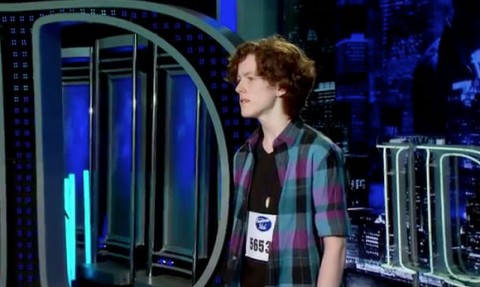 We're entreating into week three of American Idol 2013 (already?) so it's time to look back on week one and pull out the best auditions of the week. There were some strong American Idol contenders, so this is going to be either really easy or really tough.
Best Auditions of American Idol 2013 Week 2
1. Seretha Guinn. When she said she was going to sing the "Fresh Prince of Bel-Air" theme song, I nearly did a spit take. But then she sang it and it was fantastic. I never, in a million years, thought I'd ever hear a good version of that song.
See it again:
2. Candice Glover. Get used to this girl because I have a feeling she will be around for a while. She was an early favorite last season before getting cut in Las Vegas. Well, she's back for another try and she's strong than ever. Her soulful version of "Syrup and Honey" was one of the best of the week.
See it again:
3. Charlie Askew. This guy was an instant hit among Idol viewers, bloggers and fans online. I at first wasn't sure about Charlie, but after a second watch of his audition, I got it. If the judges let Charlie go far (past the Top 40, for example), then the fans will do the rest.
See it again:
4. Paul Jolley. Paul has already been mentioned as a contender for the next WGWG. And while I first agreed, the more I see of this guy and learn, the less I think he fits the mold. First of all, there's no sign of a guitar (ha!). And he can actually sing. Not that the others couldn't. I just mean his voice is his instrument. I'll put him more in a Clay Aiken/crooner category than the WGWG.
See it again:
Who were your favorite auditions of American Idol 2013 week 2?