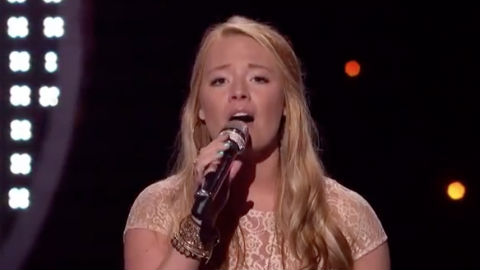 Candice Glover and Janelle Arthur have been early fan favorites for the past two seasons. And they're still going strong. Will this be the season they make it to the live shows?
Their performances during last night's final episode of Hollywood Week got them into the Top 40 and through to Las Vegas, proof they're fighting for it. Janelle has been fighting for it for the past three seasons. And her version of Randy Travis' "I Told You So" showed she was as serious as ever.
Candice's rendition of "Girl On Fire" was pretty decent. It wasn't her best ever, but she's been so solid this whole season that I think she deserved to go on. She's got a lot more to show us and she gets that chance. At least through next week.
Let's check out their performances again below.
What do you think of Candice and Janelle? Do either of them have what it takes to become the first female American Idol winner in five season?