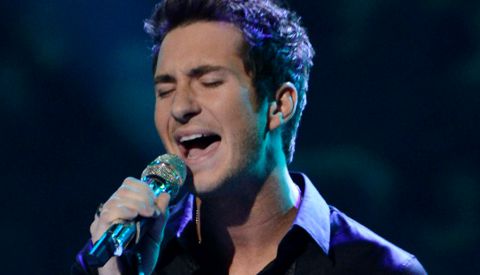 After each male finalist was announced he had the chance to perform a song of his choosing as a "victory performance" for the audience on American Idol.
We're guessing everyone had to have one ready, even "angry Charlie," and we'll always wonder what the bottom five had in store for us. But we do know exactly what each of the top five guys selected and here is a collection of their live performances from Thursday night's show.
American Idol 2013 Top 10 – Guys' Victory Performances:
Paul Jolley performs "Alone" by Heart

Burnell Taylor performs "Ready for Love" by India.Arie

Curtis Finch Jr performs "So High" by John Legend

Devin Velez performs "Power of One" by Israel Houghton

Lazaro Arbos performs "Bridge Over Troubled Water" by Simon & Garfunkel's

Which guy had the best performance that night? Are any of these singers going to be the American Idol 2013 winner?
Source: American Idol News & YouTube