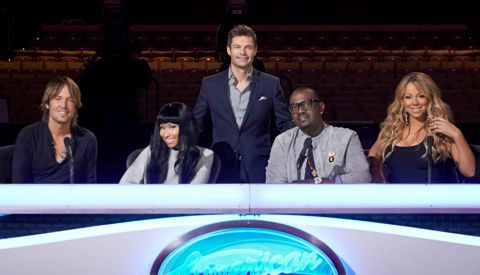 When is the American Idol 2013 finale? FOX has announced that our Top 20 singers, set to quickly become the Top 10 this week, now have a set date in the future when one of them will be crowned this year's American Idol winner.
Coming in a little early this year the American Idol schedule, updated recently by FOX, now shows the Season 12 finale is planned for May 15th and 16th when the last two singers face off before the confetti falls on one of them.
We know the judges and production desperately hope for a girl to finally take home the prize, but we're still months away from finding out what happens once the power shifts to the viewers' hands starting this week.
Are you ready to get down to the nitty-gritty and start voting for your favorite from American Idol 2013? We can't wait to see what happens next!