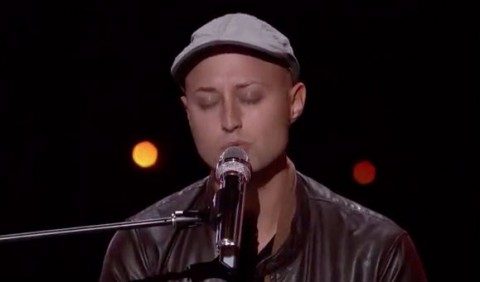 American Idol 2013 Hollywood week continued last night as the guys went solo with hopes of making it in the top … 28 guys. Yes, the Top 28 for now. But by the end of Hollywood Week, there will be a Top 20 guys and Top 20 girls.
One of the favorite performances of the night was Nick Boddington. Nick was cut in Hollywood last year, but this time his performance and risk-taking paid off. He made it through to the  next round after singing "Stars" and playing along on the keyboard. This is the first season artists are allowed to use instruments during Hollywood Week.
I really liked Nick's song choice and his tender voice is easy to listen to. He's also got a seemingly good demeanor.
We've got her Hollywood week solo performance below. Let's take another look at and listen to Nick's version of "Stars."
What do you think of Nick Boddington? Does he have what it takes to win American Idol 2013?