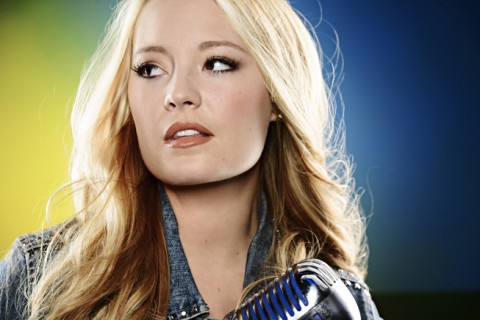 Tonight on American Idol 2013, we said goodbye to Janelle Arthur as the judges refused to use the save even though it was their last chance.
Janelle not being more popular this season is kind of a surprise since fans thought she should have made into the finals last season. But I can only guess those same people weren't following the show this year or they got behind the better country singer of the season, Kree Harrison.
At any rate, Janelle had a good run and we're sad to see her go. So let's take a look at some of her best moments from American Idol 2013.
Janelle Arthur's Best Moments
You Keep Me Hanging On, Top 8 Week. I think this was my favorite performance of Janelle's from the season. It was a unique spin on a song popularly released twice. It was also one of the rare occurrences where she performed with her guitar, which is when she's at her best. One of her biggest mistakes was not pulling out the guitar more.
Where The Blacktop Ends, First Audition. It was where it all began. And it was where fans started saying "This girl is going to win this season." But alas, a lot has changed since then. But it still remains one of her best moments.
Gone, Top 10 Week. The theme was songs performed by past American Idols, so she went with Season 10 winner Scotty McCreery. One of his best performances from the season was Montgomery Gentry's Gone, so she decided to make it one of her own as well. Her version was energetic, fun and pure country.