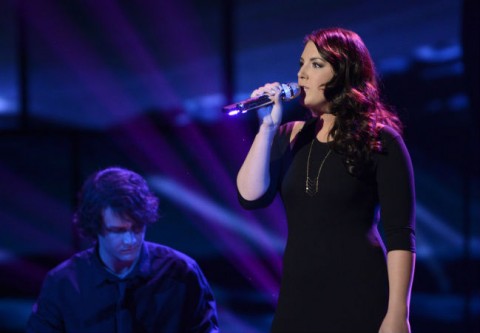 Kree Harrison continued to be a front-runner on American Idol 2013 Wednesday night when she shined during both of her songs.
While she was great during both numbers, it was her version of Kris Kristofferson's "Help Me Make It Through The Night" that had people reeling.
The vocals on the performance were as flawless as ever. But the classic-country arrangement, her emotion and connection are what made the performance really work. Kree is undoubtedly a star and it's going to be a shame that only one of them can win. I'm of course talking about her, Candice Glover and Angie Miller.  All three of them deserve to win, but it can only be one of them.
Check out Kree's version of "Help Me Make It Through The Night" below and let us know what you think.

Kree Harrison – Help Me Make it Through The… by IdolxMuzic
Does Kree have what it takes to become the first female American Idol since season 7's Jordin Sparks?