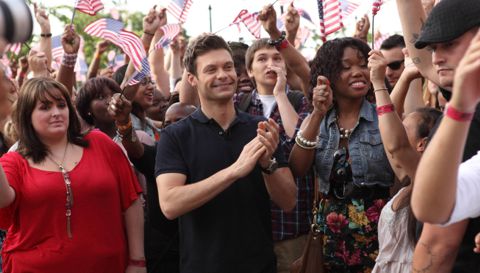 Ever since American Idol peaked several years back we've been watching a steady decline in the series' ratings.
Sadly, this was the lowest rated premiere ever for the series as it brought in 17.9 million viewers on its Wednesday debut featuring New York auditions. Of course, those numbers in a vacuum would be great, just not by Idol's own standards.
The dip in Season 12's premiere ratings was a significant 19% drop over last year's premiere which had its own major drop from the previous year.
On a positive note, the second night of the premiere which featured Idol's Chicago auditions managed to hold steady to last year's numbers. Could good word of mouth saved the series on its second night? Hard to tell, but that's an impressive feat.
As the season continues we'll keep an eye on American Idol ratings and see just how this new panel of judges and talent pool holds up .
Source: TV By the Numbers & CNN