The American Idol 2014 Top 9 finalists come from a wide range of backgrounds and each has their own distinctive favorite musical influences. In this week's American Idol finalist diaries, the Top 9 share about their favorite musical artists when they were growing up.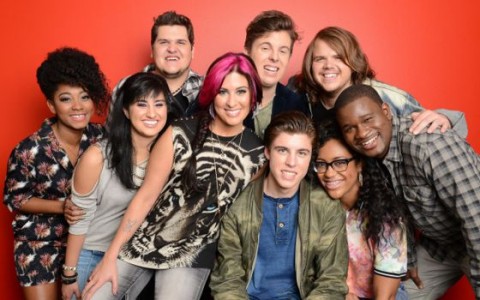 Our current favorite to win, Alex Preston, listened to "rock n' roll, grunge stuff." He says he was really into "Led Zeppelin, Alice in Chains, I was really into Jeff Buckley too. I'm still into Jeff Buckley, he's a huge inspiration to me."
On the other hand, our readers' favorite girl from last week, Malaya Watson, says she was more into "Ray Charles, Aretha Franklin, Stevie [Wonder], Jackson 5… a lot of Motown, a lot of old school songs."
Who were the big musical influences for your American Idol season 13 finalist? Watch the Top 9 finalist diaries below and find out who inspired them to be stars!
Alex Preston: Top 9 Finalist Diaries
C.J. Harris: Top 9 Finalist Diaries
Dexter Roberts: Top 9 Finalist Diaries
Jessica Meuse: Top 9 Finalist Diaries
Majesty Rose: Top 9 Finalist Diaries
Jena Irene Ascuitto: Top 9 Finalist Diaries
Malaya Watson: Top 9 Finalist Diaries
Sam Woolf: Top 9 Finalist Diaries