American Idol 2014 Top 8 finalist Malaya Watson has some seriously stellar pipes. We also know the Detroit, MI teenager is a fan of Ciara, Aretha Franklin, and Chaka Khan — and no doubt hopes to follow in their footsteps on the road to stardom. Reaching the season 13 Top 10 certainly was a good step in the right direction for this powerful young vocalist!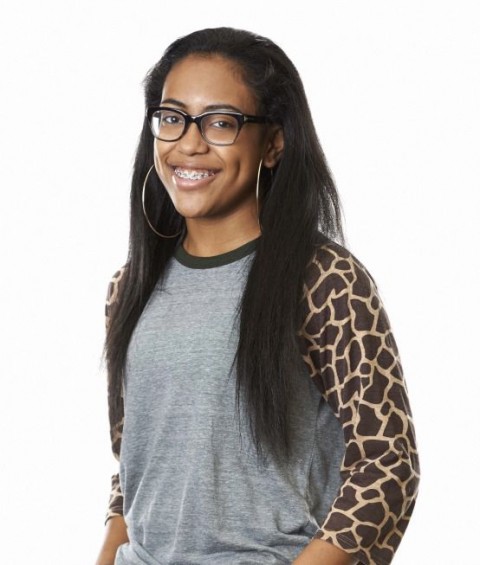 Facebook | Twitter | YouTube | Fan Page | Idol Fan Page
We liked Malaya  a lot, but agree with the American Idol 2014  judges when they said sometimes she pushes too hard. Give her a couple more years under her belt though, and we can't wait to hear what her fully matured and carefully trained voice could do. While Malaya may have been eliminated in 8th place on American Idol season 13, her fans are legion and we think she's going places!
Malaya Watson American Idol Performances
Season 13 Audition:
Road to Hollywood:
Hollywood Week Solo:
Hollywood Week Final Judgement:
Top 31 This Is Real Profile:
Semifinals Rush Week:
Top 13 Interview:
Top 13 Performance:
Top 12 Performance:
Top 11 Audition For Malaya Watson:
Top 11 Performance:
Top 10 Performance:
Top 9 Finalist Diary:
Top 9 Performance:
Top 8 Finalist Diary:
Top 8 Performance:
Top 8  Duet With Sam Woolf
Top 8 (Redux) Finalist Diary:
Top 8 (Redux) Performance:
Top 8 (Redux) Duet With CJ Harris
Top 8 Results Show Farewell Performance:
Malaya Watson's American Idol Journey:
Malaya Watson Background
In an interview back in 2012 with the web series B in the City, dug up by MJsBigBlog, Malaya Watson said she comes from a family of musicians and has been singing since she "left the womb." Her voice isn't her only instrument, however, as she also plays the piano, tuba, drums, and even a bit of violin.
Malaya said that her musical influences include her dad, who also plays music, her granddads, her grandma… and "oooo, I love Beyoncé." Malaya's performance on the web series wasn't Beyoncé though. Instead, she offered up some Whitney Houston.
Unlike some American Idol 2014 contestants who just don't seem to care what anyone knows about them, Malaya Watson did good job of putting her personal life online under lock and key. The only personal Facebook page we found for her only dates back to September, 2013 and has nothing but a couple of innocuous photos on it. She does also did have a pre-Idol Facebook fan page, but it was pretty much empty as well.
The one thing we do have plenty of, however, is videos of Malaya Watson singing her heart out on YouTube, and clips of her being silly on Vine.