This week on American Idol 2014, the remaining Top 9 contestants hit the stage for your votes with performances putting them as the band's lead singer.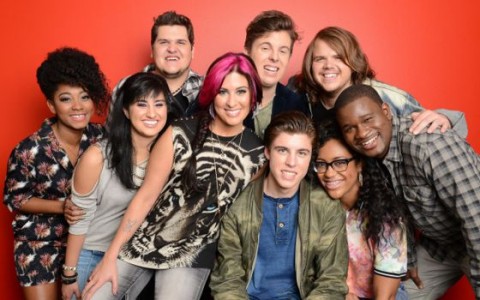 Kicking off the week on Wednesday night at 8PM the contestants will be performing under the theme "I'm With The Band" where they'll play lead singer to Rickey Minor and the band. Kinda strange, but the result means they'll get to pick a favorite song and wow us for our votes. Now that's a good theme, huh?
Once your votes are tallied the lights will be dimmed on Thursday night at 9PM ET/PT with a special shift in the schedule. The hour long American Idol results shows are done for the season and we're back to just thirty minutes to find out who was voted off this week. I like that.
Also on Thursday we'll hear from Janelle Monae who is debuting her new single "What Is Love?" on the American Idol stage.
Be sure to join us on Facebook & Twitter for the latest Idol updates!
We're getting closer to discovering which finalist will become the next American Idol! Who do you think it will be?