In the last one-hour American Idol results show until the finale, the Top 9 finalists will be revealed tonight and we'll have the results for you right here live as it happens! We've been predicting MK Nobilette would be the one who got voted off American Idol for three weeks in a row. Will it finally be time tonight for her nine lives to be up?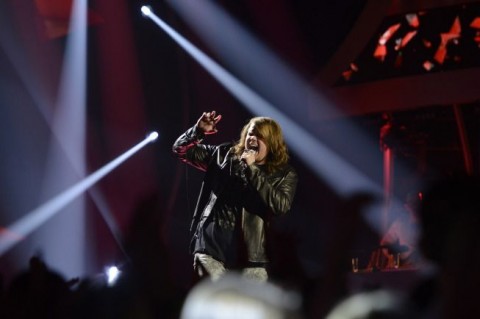 Don't get us wrong, we really like MK Nobilette and think she's far more talented than some of her performances may indicate. We saw a bunch of videos of her singing on YouTube before this season even began and she was really good. For some reason, however, her obvious talent just doesn't seem to translate to success on the American Idol 2014 stage.
After yet another mediocre showing in the American Idol 2014 Top 10 performances last night, we can't imagine how MK will survive yet another week. However, she does have an extremely loyal fan base that keeps managing to save her week after week even when it seems impossible she won't go home.
If not MK Nobilette, who will be the one who was eliminated on American Idol tonight? We're going to place our bets that it will be either CJ Harris or Majesty Rose York who gets the boot.
Enough speculation though, let's get to the official results and find out who went home on American Idol 2014 from the Top 10!
Safe:
Bottom Three: 
Majesty Rose York
MK Nobilette
Bottom Two:
Dexter Roberts
MK Nobilette
Eliminated:
The American Idol season 13 Top 9 finalists are:
 Jessica Meuse
Malaya Roberts
Alex Preston
Caleb Johnson
CJ Harris
Sam Woolf
Jena Irene Ascuitto
Dexter Roberts
Majesty Rose York