American Idol is never one to pass up on the chance for more drama, so when auditioning Hopeful made a request of Jennifer Lopez and her co-judges Harry Connick Jr. and Keith Urban the whole team set out for slap-town.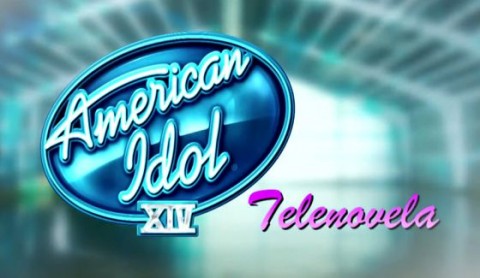 Samuel Prince arrived at his audition with another plan, and from the singing we heard that was probably a good idea. Before starting Samuel told Jennifer Lopez that he was born and raised in Puerto Rico where she's considered their queen. This of course disappoints Harry who always thought he had been the Queen of PR.
After dramatically bowing down to JLo, Samuel makes a request for his Queen to help act out an American Idol Telenovela. Soon all three judges are out on the stage and it's "action!"
Samuel approaches Jennifer who is surrounded by her co-stars and he accuses her of embarrassing him by being with these two other men. Jennifer steps over and "slaps" Prince who falls to the ground. End scene. Well, almost.
click images to see full-size views
Harry seems to have been quite taken with all the slapping because he turns to Keith and lays him out with a quick flip of the wrist. "Aaaacting!"
Watch for Samuel Prince to audition on American Idol 2015 later this week when the final stop in the cross-country tour leads Jennifer, Keith, and Harry to San Francisco. Check out the preview clip of all the action and you'll be able to guess if there were any Golden Tickets handed out with this one.