Tonight on American Idol 2015 auditions the show heads to San Francisco in search of that Rice-A-Roni treat. No wait, that's not right. An Idol Superstar, yes, that's it!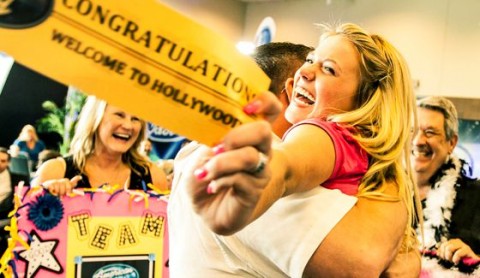 Starting tonight at 8PM ET/PT we'll see Keith Urban, Harry Connick Jr., and Jennifer Lopez sit before the last rally of Idol auditions with Hopefuls set on a Golden Ticket all the way south to Los Angeles where they'll face near certain humiliation at the hand of Production. Well, let's hope they don't do that "bus thing" again.
Two final episodes of the Season 14 auditions remain before Hollywood Week launches in this week's back to back night of one-hour shows on FOX. We'll see what the west coast has to offer and it must be good for Idol to give the spot an entire week of Idol.
We've seen several clips online of audition previews so far, including Rayvon Owen's "Wide Awake," and the talent is definitely good which has us very optimistic for tonight and tomorrow. Let's get those Golden Tickets ready and grab the popcorn for some Idol Telenovela drama!
Join us tonight starting at 8PM ET for our live coverage throughout the show with American Idol results and recaps. Find us on Facebook, Twitter, and get our Email Updates for even more coverage all season!