Performing tonight for their Group Round performance on American Idol, we'll see "BLVD" take on the original Idol winner Kelly Clarkson's hit song "Since U Been Gone" but will it be strong enough to keep them in the competition?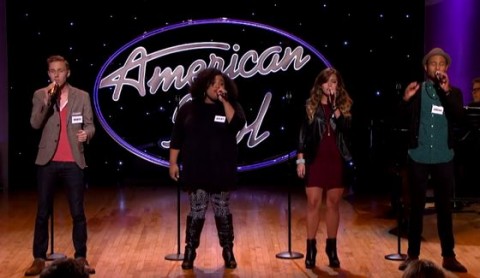 Featuring fan favorites Cody Fry and Rayvon Owen, BLVD delivers a calm but impressive group number here with each of its four members poised in a stationary spot with little choreographed elements. Though what would you rather them focus on: their singing or a fancy jig? Exactly.
It's tough to tell from this brief clip just what they judges are going to come back with, but if you want to skip ahead and see how they've each done then take a look at our Top 24 contestants spoilers for more details.
click images to see full-size views
Watch BLVD's Hollywood Week performance of Clarkson's "Since U Been Gone":