When Hollywood Week continues on American Idol 2015 the remaining Hopefuls who survive the Group round eliminations will face one more challenge in Los Angeles with their final solo performance. Quentin Alexander will perform "Riptide" in his last chance to wow the Judges and move on to The Showcase.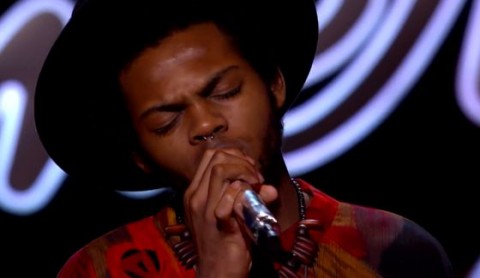 Starting the performance off the Judges can't help but notice Quentin's attire which you might remember from his audition as having caught Jennifer's eye. Now he's done it again while carefully removing his coat brought out just for stage presence. Wanting to play up the showmanship, Jennifer offers to come up on stage and collect Quentin's coat for him which makes for its own funny moment.
Once he's ready Quentin Alexander sings "Riptide" and does a fantastic job making the song his own while demonstrating why the Judges will want to keep him around for the live rounds. It's a great performance by Quentin and hopefully we'll see more of it in tonight's American Idol.
Do you think Quentin has earned a spot in the next round with this delivery?