The American Idol Top 7 were revealed Wednesday night when Qaasim Middleton was eliminated and the remaining contestants prepared for their next challenging night on the Idol stage.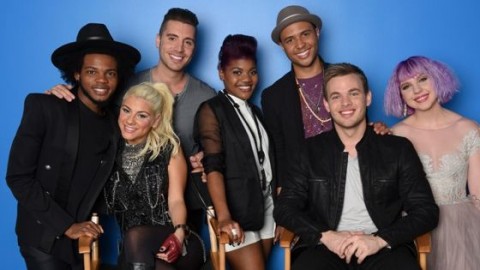 When we see our final Hopefuls again they'll be singing "American Classics" and that sounds like a good night of performances to me. I bet Caleb Johnson would have been thrilled with an American Idol theme like this!
No word on just what songs we'll hear, but let's look out for those spoilers early next week. In the meantime, if you want to get in on the song picks then Tweet your suggestions using #IdolClassic and maybe you'll see one of the Top 7 taking on your song.
We're also waiting to hear who could be the mentor alongside Scott Borchetta. With the "American Classic" theme there's a chance we could get a really awesome appearance and guest performance. I wonder if The Hoff is speed dialing his agent for a second booking this season.
Find us on Facebook, Twitter, and Email Updates for more American Idol 2015 updates!