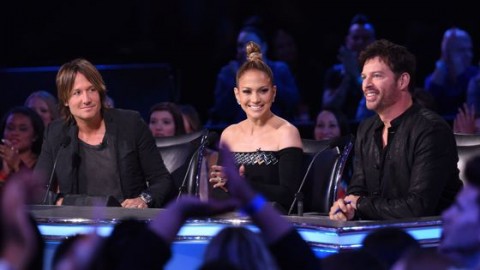 It was a powerful night of great American Idol 2015 performances as the all-new Top 7 contestants were revealed and they took on Billboard Hot 100 hits for your votes. Who earned your votes and will move on to the next round? We'll find out next week.
We were overflowing with guest performances as Jennifer Hudson returned to the American Idol stage along with appearances by special Top 8 mentors Florida Georgia Line and Jason Derulo. FOX is working hard to fill the two-hour episodes with fun content as the finalists drop in numbers ahead of the May season finale.
click images to see full-size views
CR: Michael Becker / FOX. © FOX BROADCASTING CO.