The American Idol Top 7 contestants were revealed tonight when host Ryan Seacrest announced your official votes and the Idol Fan Save rolled in to action yet again. Who made the cut?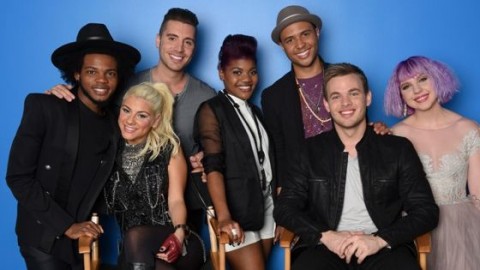 We've watched your votes come in for our poll and then leaders are consistently holding their spots at the top with Clark Beckham and Jax pushing on to the season finale, but one of the singers must go home this week. Who will miss out on being part of the Top 7 on American Idol 2015?
Right now our prediction stands for Qaasim Middleton to be most at-risk for elimination, but with that Twitter Save the opportunity remains for him to dodge the chopping block and return again next week to perform as one of the seven finalists.
Just over a month remains until the American Idol winner is crowned for Season 14 and it will be one of these singers. Best of luck to them all and we hope their fans will continue to support them with lots of voting!
American Idol 2015 Top 7 contestants:
Which of these faces will be eliminated tonight on American Idol? We'll soon find out.